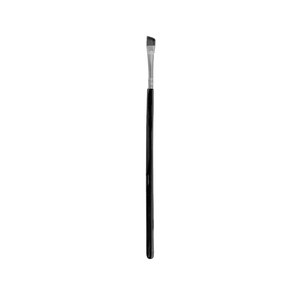 Our brush is an ultra-flat, angled brush for lining or shaping the eyes or brows. The angled brush applies thin lines of any eye colour formula along the lash lines or brows. Made of firm synthetic fibers that provide great control and precision. Glide across lash lines for a controlled liner application, or simply use in a stamping method to mimic thin brow-hair strokes.
Features a blend of synthetic fibers.
Ethically manufactured, eco-friendly branding process.
A blend of 100% synthetic fibers for superior performance and longevity.
Net weight of 25g